WHO'S the CAPTAIN?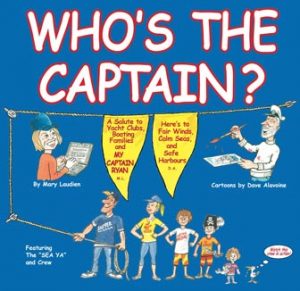 CAST- OFF!
Captain Adorable (3 year old Lucy) and her stinky BIG BROTHERS have their own ideas about what vacationing on the water is all about. Not everyone onboard agrees that the CAPTAIN is the one in charge of the SEA YA! Get ready for laughs when encountering what actually happens on boating vacations through Dave Alavoine's perceptive cartoons. All members of one's boating family will be able to relate, including moms, dads, kids, and grandparents. And when young readers encounter nautical words crafted within the cartoons, the fun will be in the challenge of deciphering them! Of course, a rather light-hearted, sassy glossary is also available, adding more chuckles to this fun read! (I mean, seriously, everyone knows that a HEAD is a boat toilet – don't they?)
ORDER NOW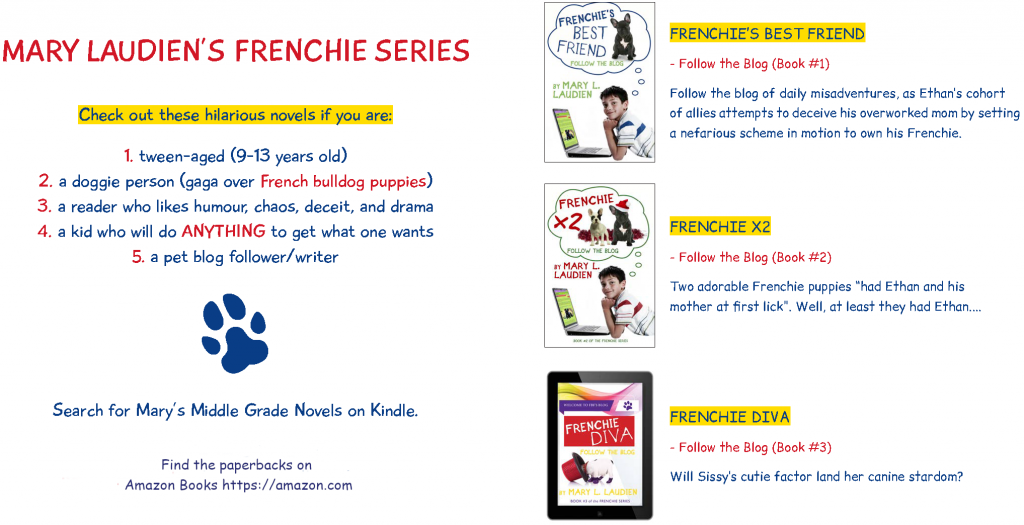 Cartoons by the talented, Dave Alavoine of Pacific Yachting Magazine, makes WHO'S the CAPTAIN? a delightful and recognizable story for any family that sails together.
Book Reviews
If you love to read to your kids/grandkids, you're going to love this book!  It's a book that you can read aloud, sharing the
'remember when that happened to us'
moments and the
'look they made the same mistake as us, and that's okay, too!'
kind of book.  What a gift!
-Karen Herage
(A Mother and Gramma who feels proud and happy to share the love of sailing!)  
Who's the CAPTAIN? captures the funny, introspective look at a family vacationing together aboard a sailboat, at the mercy of the wind and waves. It's a solid dose of humorous reflection about the romance of sailing versus the relentless reality of sailing. 
Anyone who has sailed with family, (and even if they haven't), will love the book for what it teaches us all – working, laughing, exploring, and planning in pencil with a BIG eraser. 
-Karen Herage (Schooner Cove Yacht Club Past Commodore)
Where else can one take home a collection of Dave Alavoine's nautical cartoons in the context of family vacation sailing? A keepsake for sure!
-Ryan Laudien (Husband of Mary and BIG FAN of Dave's Cockpit Confessions Cartoons in Pacific Yachting Magazine)
David Eggert (Director of Development and Relief Captain, SALTS Sail and Life Training Society- "Training Young People, By the Sea, for Life.") wrote:
"I loved the book! Great humor and fantastic illustrations. Most certainly to be enjoyed by cruising families."
48° North Sailing Magazine's review June 2017:
Pacific Yachting Magazine August 2017 -written by Cherie Thiessen
GOOD OLD BOAT -August 2017 Newsletter
WHO'S THE CAPTAIN?
BY MARY LAUDIEN, ILLUSTRATIONS BY DAVE ALAVOINE (CREATESPACE, 2016; 56 PAGES, PRINT $13.99 USD; EBOOK $7.99)
REVIEW BY CAROLYN CORBETT
LAKE SHORE, MN
Who's the Captain? is a 56 page picture book of sailing life according to Dad and his crew. The humor in the text is accentuated by clever, colorful cartoons. Older kids who are familiar with the ins and outs of sailing will appreciate the humor and little ones will love the cartoon characters.
Dad (who thinks he's captain) has his hands full trying to keep his rambunctious crew shipshape. The clan includes the mom (My Boat, My Rules), two brothers (Captain Awesome and Yo Ho Ho) and little Lucy (Captain Adorable). The family is rounded out by Lucy's stuffed dolphin, Dolfie, my favorite character.
Dolfie is a stitch. So is Lucy. When Lucy spots real dolphins splashing in the bow wake: "Look Dolfie! Cousins!" Lucy uses the VHF to issue a May Day call that her brothers are stinky meanies. She pops up with a GPS when Dad (who thinks he's captain) is bogged down with navigational charts. Lucy also points out that Dolfie never gets seasick and that he likes seacocks for lunch.
There is another creature aboard, an unnamed bird who shows up frequently. The bird pipes in with comments about the leaky dinghy: "I wouldn't lay an egg in this tub!" and "Whew!" when he gets a whiff of Dad's feet. Little ones will have fun searching for the bird in each cartoon.
Nautical terms are highlighted in yellow throughout the book to guide readers to the glossary in the back of the book. The author's humor carries over into the glossary where she makes it clear that a boom is not a loud noise and a buoy is not a male human.
All in all, this is an appealing book that helps me to remember the five years I spent sailing around the Bahamas and all the cruising kids I met. They would have loved this book! Hopefully the young readers of Who's the Captain? will be out there sailing themselves one day!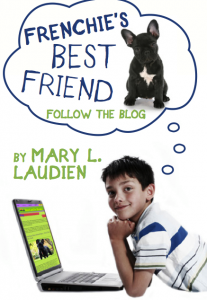 Hi Mary,
My daughter has been ploughing through books this summer and rediscovered your Frenchie book. She has been reading it to her brother and they are both laughing their way through. I have banned any more pets that poop or have fur in our house. So my kids are liking the book and all the angles to getting a pet.
S. (mother of tweens)
Pet lovers and wannabe dog owners are sure to be captivated by Frenchie's Best Friend: Follow the Blog as they follow Ethan's crazy adventures in his covert dog grooming business.
Teachers, consider this book for your literature circles as rich discussion can occur about commitment, being principled and multiple intelligences. Today's tech savvy kids will relate to the mix of traditional text and Ethan's communication via his blog. You might even be inspired to have your students respond to this book in a class blog of their own.
Recommended for grades 5+
Julie Hunt
IB PYP Teacher-Librarian
West Bay Elementary School
(International Baccalaureate PYP World School)
Mary,
Congratulations on a great little book. It captivated me and I was happy to order books for grandchildren. I believe children in that age category will enjoy it- especially my granddaughter who is a dog lover ( helps at a dog kennel on Saturdays) and has been unable to talk her parents into a pet dog!!
I look forward to the sequel.
Doreen
I had such fun reading about Ethan's full-speed-ahead plans for getting his French Bulldog! I loved his crafty ways of dealing with the adults in his life, and his mad-cap solutions to his spa troubles.
The ending totally snuck up on me and finishes this great story beautifully. A fun read for middle year students.
JoAnn
I loved the first book, I read it in less than two days because i just had to know what was going to happen! It is such a lighthearted read, great for both kids and adults! It brought back a lot of memories of my fight to try and get my own puppy when i was younger. Exactly the type of book you want to read to take a break from the stress of everyday life and put you in a positive mood! I am really looking forward to reading the second one 😀
This is a humorous and fun story by Author Mary J. Laudien. It's very well written, and as a canine fancier, I found myself laughing out loud as teen Ethan plans a way to get the dog of his dreams…a French Bulldog. Ethan lives with his mom who is divorced. She is a hard working, dedicated school teacher who feels it is not time to add a dog to the family. Ethan is 13 years old and feels he is responsible to take great care of a dog, so he get's with his paternal grandmother and they secretly find a way for him to reach his goal. This is very delightful, a story that moves the reader right along. I thoroughly enjoyed it and highly recommend this to not just young adults, but to all who have a passion and understanding for dogs.
Nancy L. Silk
This second book of the Frenchie Series written by Mary Laudien is another fun-packed story. One can only imagine the chaos in the home when two puppies take up residence. From puppy surprises to training classes and other events involving Ethan and his mom, this is another hilarious read. It's not only a humorous story of family and dogs, it's all about kids growing up, learning about responsibility, and learning about charity. This story is packed with values for parents and young adults. I enjoyed this well-written story.
Nancy L. Silk
Mary Laudien's most recent book, Frenchie X 2: Follow the Blog, captures the interest of the reader in the same lighthearted, yet realistic manner as her first book of the series, Frenchies Best Friend.
Mary explores a wide variety of writing tools and techniques in order to create the atmosphere that is integral to a great story.
She enhances readability by choosing a topic relevant to a wide audience- dog owners. Anyone who has raised a puppy to adulthood will empathize with Ethan as he copes with the challenges of training two lively French Bulldog puppies. The mood is established through diverse and unpredictable characters such as eccentric Grandma Sis, a workaholic, yet loving single parent mother and of course the entrepreneurial, persistent Ethan himself whose crazy exploits with his puppies reveal maturation beyond his thirteen years. This delightful story is told with humor, suspense and pathos enhanced by a diverse vocabulary perfect for language development in the upper elementary classroom. A must in every middle school library!
Teacher, Calgary, AB.
Hi Mary,
 I finished your first book and could not wait to start the second one.  Your perfect ending resulted in me quickly picking up Frenchie X'2 and it is is so funny.  I think is a great read for an adult too and can see teachers enjoying reading this book to their students.
There should be enough copies of this book in every classroom with teachers' hopefully incorporating literature circles. Imagine the discussions taking place between children!!!!  I would love to be a fly on the wall! What great fun! Now I am back to reading the story again.
R_____
Very funny story with tension and conflict centered around the antics of a boy, his adorable French bulldogs, and his somewhat eccentric family.
Tanyia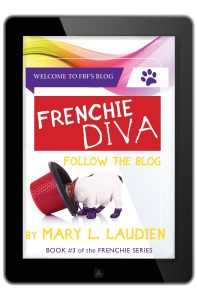 Review by Joanne Friesen (voracious reader, middle years educator, dog person)
Mary Laudien has written another true winner for the middle years reader who loves smart little dogs, or who just loves a hilarious and madcap read. Ethan's panache for always coming in just under the wire continues in a story packed with happenings, from a little French Bulldog that boogies, an incorrigible grandmother who is always looking for a gig, a sneaky bully, and worst of all–a mother who is the newly appointed vice-principal at his school! Ethan shows a real ability to juggle his chaotic life and to learn a lesson or two along the way–a winning combination and a winning adventure! 
Review by Colleen Ruttan for Raindance Catalogue (Young Adult Fantasy Writer)
YOUNG TEEN ETHAN Larimour sets out with his eccentric grandmother to train one of his two Frenchie puppies for a career in film. A story which well captures the angst of being a young teen – not to mention all of the work involved in owning two mischievous Frenchie puppies! – This book would entertain readers in the 9-12 age bracket.