Okay, you're going to want to laugh at me.  I am agonizing over the title of my third MG novel in the Frenchie series.  The novel itself has gone through a dozen edits and revisions and now I need to put a title on it and I'm struggling to come up with the perfect  one that will grab my readers' attention.
You probably don't think this part is a big deal, but you would be wrong. Titles are extremely important, they either peak your interest or they don't. A reader isn't going to pick up a novel off the shelf and read the synopsis if the title doesn't grab him/her first.  I know, I know you're probably jumping up and down by now ready to argue that it's the book cover that makes the difference.  I don't disagree, and I'm working on that, as well.  (In fact, I have contacted the publicist of a special celebrity to see if her famous face can be incorporated into the cover of the book. How's that for the best idea, ever?) But, I'm still sitting here with the daunting task of coming up with a catchy title.
What are the chances that after I share a synopsis of my third Frenchie novel with you, you might offer your opinion on some of my ideas and/or provide me with some other suggestions.  I know what creative people you are out there and I am totally open to any ideas you can provide. Piggy-backing off of others' thoughts often helps to get the creative juices flowing. I want this title to be the best choice of all! Of course I do!
Brief Synopsis of my third novel of my Frenchie Series:
Canine Star Training for Sissy? What about Pierre? Just how hard was it for Ethan to convince his mom to let Sissy use her showboating skills to get into the biz?  And what's with Grandma Sis and her crazy belief that she's about to be discovered herself? I mean, really, who's looking for a seventy-two year old Cher look-alike performer?  Wasn't this supposed to be Sissy's destiny? What could possibly go so wrong that Ethan wants to move to his Dad's house on the Island, leaving his friends, school, and family behind!
Some of my ideas:
1. Frenchie Celebrity?-Follow the Blog (subtitle)
2. Who's the Diva?  Sis or Sissy? – Follow the Blog (subtitle)
3. Frenchie Diva? Really!-Follow the Blog (subtitle)
4. Celebrity Wannabes?– Follow the Blog (subtitle)
Please add your suggestions in the comment section of my blog or choose from my list, the one you think is best. HELP!  I need your creativity!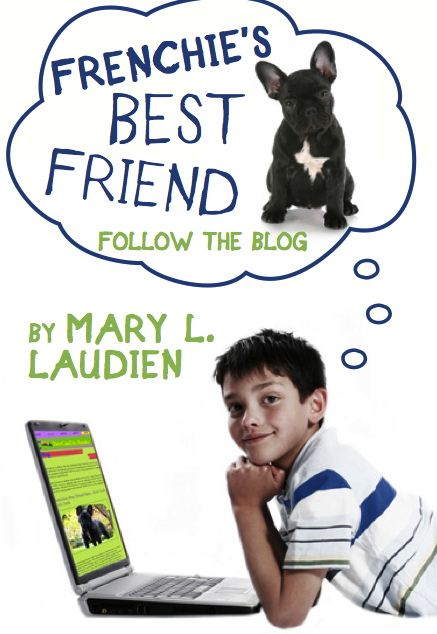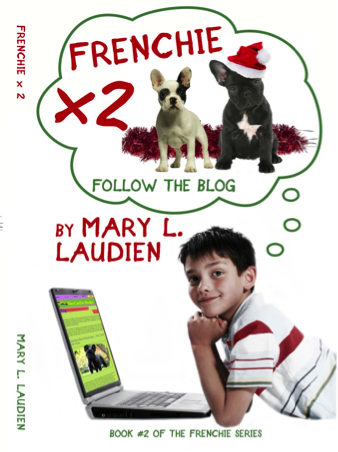 BOOK #3 OF THE FRENCHIE SERIES  – please leave your suggestions in the Comment Section.  Thanks so much for your input.