Accept the gift of the first two eBooks of the Frenchie Series.  The books are available at
https://www.smashwords.comuntil Feb. 14, 2014 for free.
FRENCHIE'S BEST FRIEND- FOLLOW THE BLOG: Enter the Coupon Code DC85B before completing checkout.
FRENCHIE X2- FOLLOW THE BLOG:Enter the Coupon Code GZ32U before completing checkout.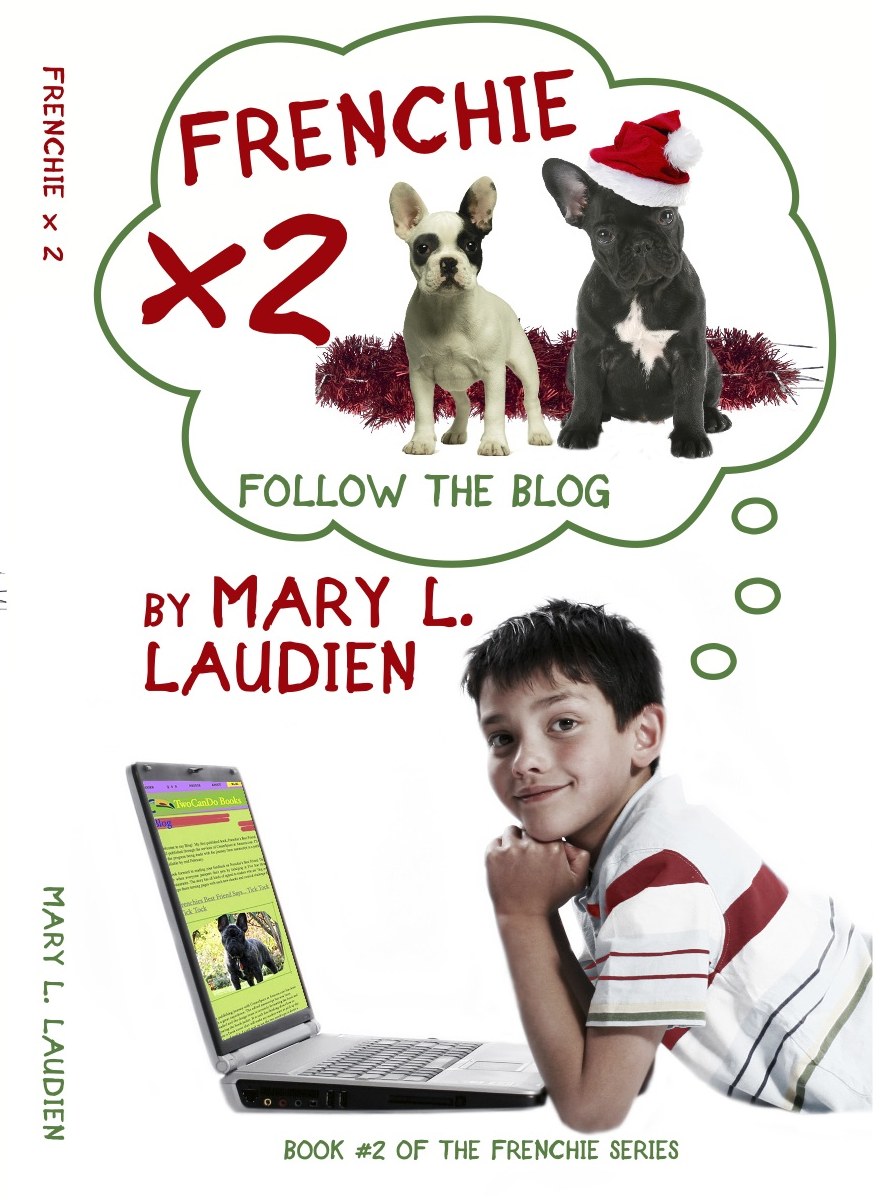 Who enjoys reading the FRENCHIE SERIES?
·                           tweens (ages 9-12)
·                           librarians
·                          teachers
·                         parents
·                        grandparents
·                        pet lovers
     If you like a family-read that entertains and makes you laugh aloud, then the FRENCHIE SERIES are the   books for you!
Once you have enjoyed Books 1&2, Mary Laudien is hopeful that you will be keen to read her newest release: FRENCHIE DIVA- FOLLOW THE BLOG… Read the rest