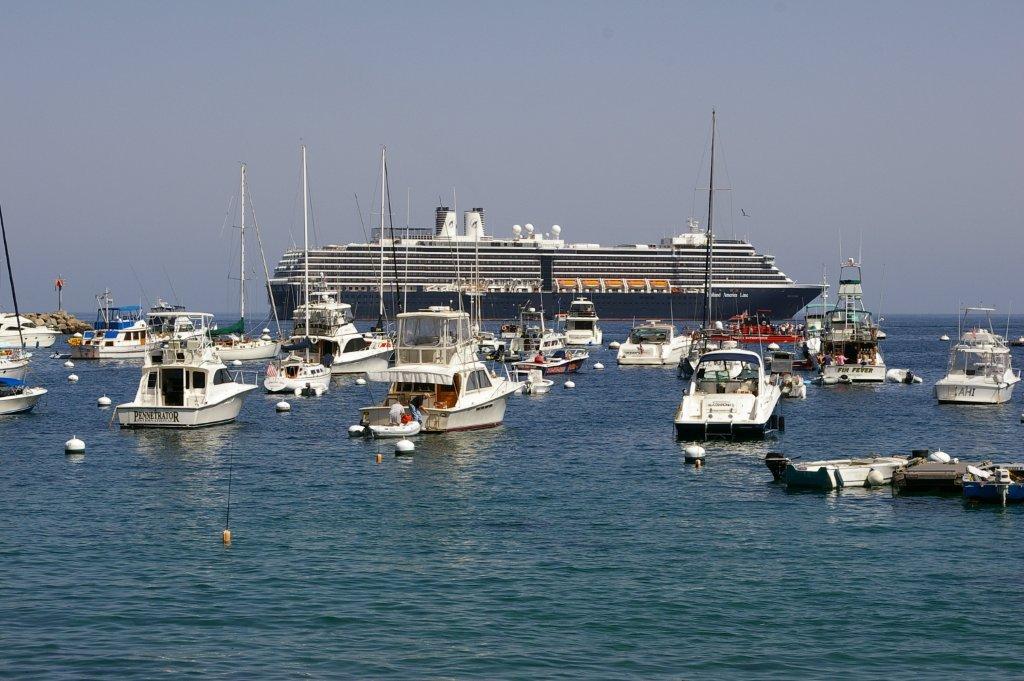 Have you ever been tempted to book a Re-Positioning Cruise? We were, after hearing from others about the great deals to be had at the end of the season.  We booked a 6 day jaunt from Vancouver, B.C. to San Diego, on a whim. It was a trial run, really, to see how we'd like it. The boat was scheduled to depart Vancouver on a Sunday evening at the end of September and arrive in San Diego early Saturday.
 Living on Vancouver Island meant a ferry trip over to the mainland to board the cruise ship. Naturally, hearty sailors like ourselves, it never occurred to us to check the forecast. Once settled on the ferry, it became obvious that there was a substantial wind storm brewing.  DUH!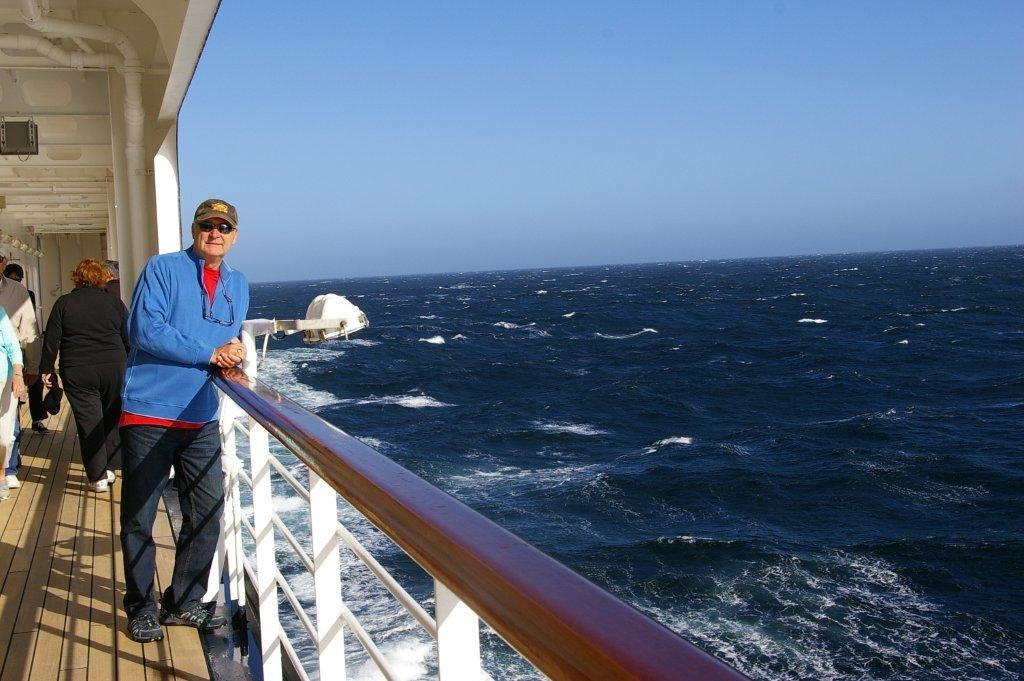 Relaxing on the ferry, we spotted a sailing race off the starboard side.  The wind was howling and the lead sailboat had all of its sails out, including the spinnaker. We were mesmerized as it headed straight for the side of the ferry. A gust came up out of nowhere, resulting in the boat capsizing and landing a crew member in the drink. OMG!  OMEN #1
 Embarrassing to admit, we went on the cheap and booked an inside cabin with neither a window nor balcony. It's a good thing that we don't get claustrophobic.  And anyways, we're seasoned sailors, we can handle small, cramped spaces- can't we? We reassured ourselves that we'd only be in our cabin to sleep, so it would suffice, right? (Needless to say, we avoided discussing our cabin assignments with our new acquaintances on board!)
As cases were stowed under our bed, a PA announcement came on that compelled us to partake in an EMERGENCY DRILL outside on the Promenade Deck. (When you hear Promenade Deck, it conjures up an image of a sunny, open space with people leisurely walking about.  Well forget that!  A serious hurricane was brewing on deck.  (Imagine the windblown look of all the previously coiffed passengers.) Not being superstitious (much), being assigned STATION #13, still wasn't all that appealing to us! Doo do, doo do, doo do…. OMEN #2
 Finally it was time to sample the ship's cuisine in the Dining Room (the highlight for all cruisers, apparently).  As we were being ushered to our seats, the PA came on, once again.  The Captain announced that due to inclement weather conditions, the ship's departure would be delayed and we'd be spending the night at dock.  OMEN #3
 We looked at one another and chanted hysterically, "Abandon ship! Abandon ship!", as one of our dining seatmates suggested, under his breath, "Get off while you can!"
 Realistically, we couldn't disembark (and nor would we have wanted to).  The ship finally left the dock by noon the next day. So what if we missed a stop along the Oregon Coast and had to manoeuver challenging trips to the washroom on that rocky first night at sea.  We had a blast! 
 My advice to you is, "Hurry up, book your cruise now before it's too late! " (Even economy style!)