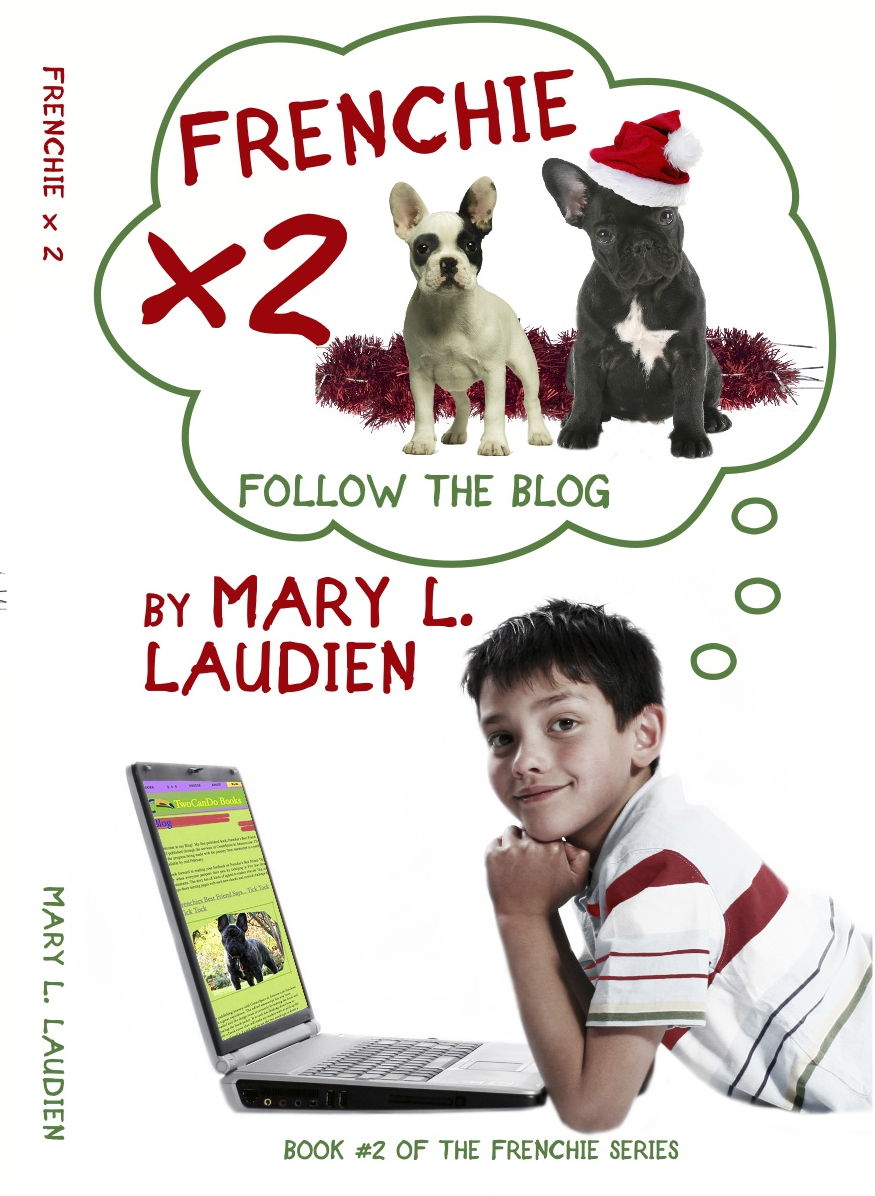 Frenchie's Best Friend- Follow the Blog
Frenchie X2- Follow the Blog     
 Who would enjoy these humorous reads?
   pet owners or "pet owner wannabes"
   those who read novels that are hilarious enough to give you belly laughs
   anyone "gaga" over their pet
   all age groups – Grade 5+ and any walk of life (students, parents, grandparents, pet groomers, pet trainers, pet care                                        professionals, families who love animals, teachers, librarians)
How would the series benefit middle years students?
excellent novels for inspiring students to extend writing skills to blogs
stories that addresses leadership and fundraising initiatives in a school setting to reinforce the concept of MAKING A DIFFERENCE
novels that captures the attention of the most reluctant readers through the humor and the change of text fonts for the blogs
novels that provides students with meaty debate over character traits (trustworthiness, risk-taking, caring, responsibility) and relationships (single parenting, extended families, friendships, customers)
   Book Club discussion points available on Mary's Website www.twocandobooks.com
Frenchie's Best Friend- Follow the Blog is now available at CHAPTERS in NANAIMO!
(Ask any book store to order copies for you from Red Tuque Books in Canada)
How to order copies?
Go directly to http://www.twocandobooks.com to the Frenchie's Best Friend & Frenchie X2 pages for all the links to paperback, ebooks, and kindle versions
eBook Format (iPad,Nook, Kobo, …)
http://www.smashwords.com/b/96726
http://www.smashwords.com/b/137230
Kindle: http:// www.amazon.com/dp/B007BG2ETG                  http://amazon.ca/dp/1466480998,
Paperback: http://www.redtuquebooks.ca  (Canadian distributor to individual customers, libraries, schools, independent book stores),
http://amazon.ca/dp/1466480998  (in Canada)
https://www.createspace.com/3711250 (American)
People are asking where to find the Frenchie series to purchase. Hopefully this will give you the information you need.  They are only a click away.  Thanks for your interest in my novels!